Product Description
HVAC UV dust air cleaner plasma sterilizer price
IElectronic air cleaners offer many benefits, including easy maintenance.
Since the filters are reusable, they can simply be removed and washed every few months.
There`s no need to stock extra filters or make a special trip to the store for replacement filters.
>

What is an Electronic Air Cleaner?
Electronic air cleaners can be highly effective in removing contaminants from your homes air, which can help relieve symptoms of allergies, asthma and other respiratory illnesses. Electronic air cleaners, sometimes referred to as ionizers or electronic air purifiers, use electrically charged filters to reduce the number of airborne contaminants in your home.
>How does Electronic Air Cleaner work on HVAC System?
As air passes through your heating and cooling system, the electronic air cleaner traps large particles (such as dust and dander) in a Pre-filter. Then, electrically charged filters attract and trap smaller particles (such as bacteria and mold) to prevent them from recirculating through your home.
★Sterilization Factor: Plasma module, UV;
★Intensity: Plasma module voltage +8000V, low voltage+4000V.

>How to install?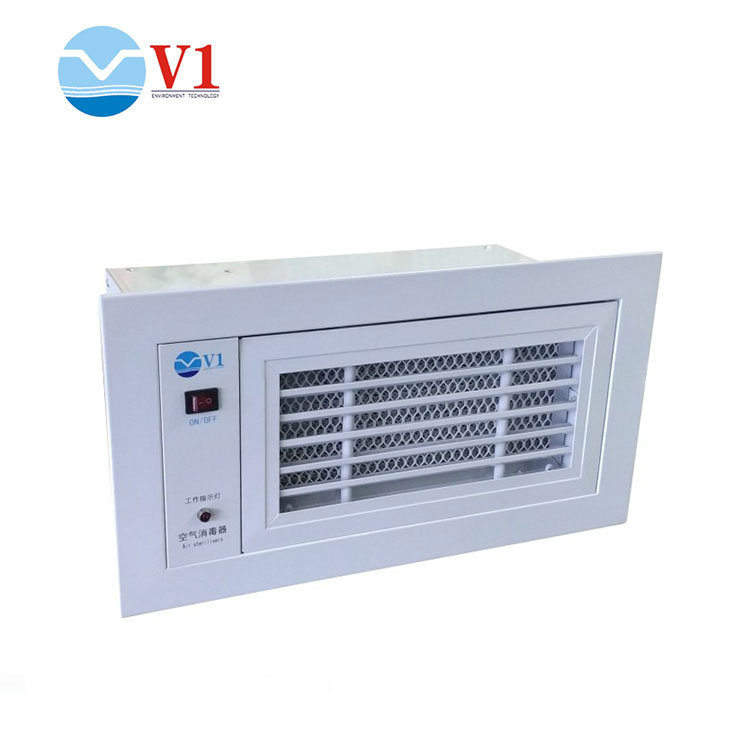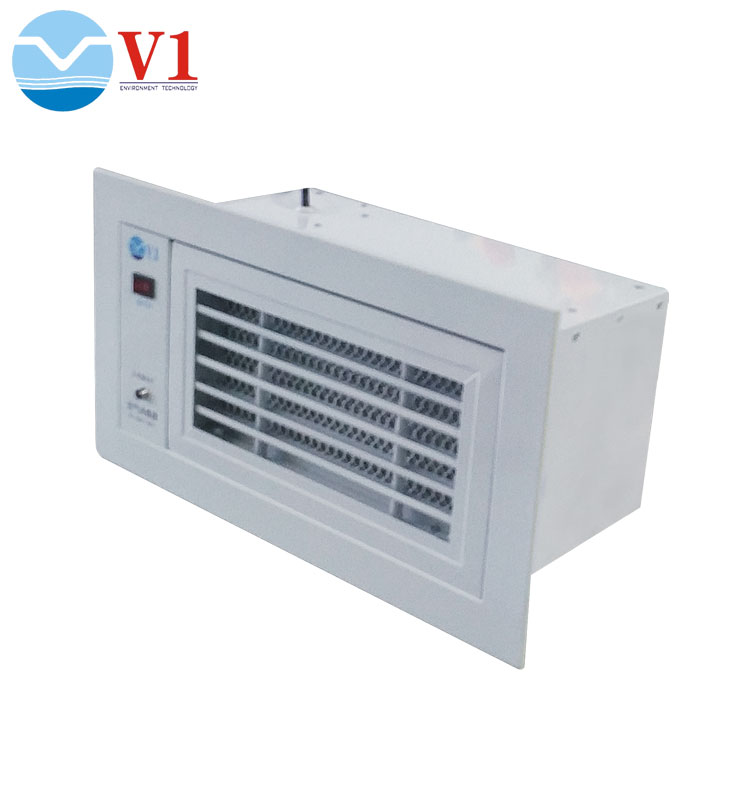 >

Main Features
1) Air Circulation Max.: 294~70588FT3/Min.
2) Ionization: +8000V and +4000V
3) Plasma Density: 1.05x1017-4.02x1017m-3
4) Energy Saving: 2000cfm ≤15W.
5) Resistance: ≤50Pa
6) Ozone Concentration: ≤0.1mg/m³
7) Natural bacteria: ≥99.9%
8) PM2.5: ≥96.5%

9)Benzene TVOC Eliminated
>

Test Report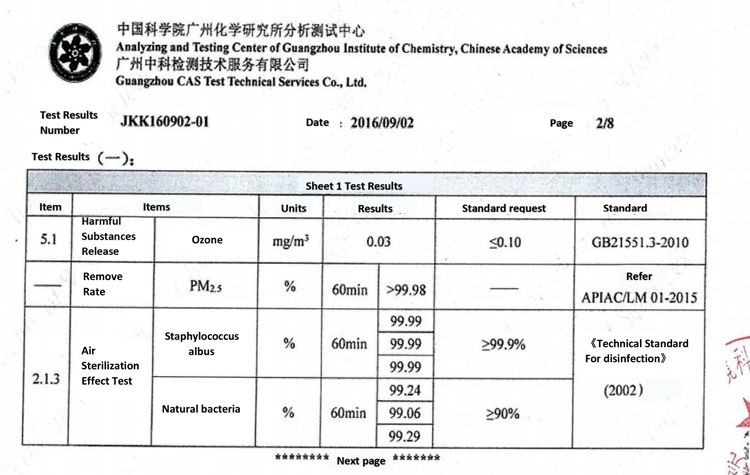 >

Product Application
1. Hospitals: clinics,
Clean rooms, food factories, laboratories
2. Commercial: shopping malls, office space.
3. Public place:
Airports, gymnasiums, fitness venues,