There are about 25,000 microns in an inch. The widths of the larger particles in the PM
2.5
size range would be about thirty times smaller than that of a human hair. The smaller particles are so small that several thousand of them could fit on the period at the end of this sentence.
>How can PM2.5 affect my health?

Exposure to fine particles can also affect lung function and worsen medical conditions such as asthma and heart disease. Scientific studies have linked increases in daily PM2.5 exposure with increased respiratory and cardiovascular hospital admissions, emergency department visits and deaths. Studies also suggest that long term exposure to fine particulate matter may be associated with increased rates of chronic bronchitis, reduced lung function and increased mortality from lung cancer and heart disease. People with breathing and heart problems, children and the elderly may be particularly sensitive to PM2.5.
>Test Report:
PM2.5 PM2.5 >99.98%
Staphylococcus albus 8032 ≥99.99%
Natural bacteria ≥97.26%
UV Irradiance 24.7μW/cm² (1 meter)
UV Leakage 0μW/cm²
Ozone 0.005mg/m³
>Product Description: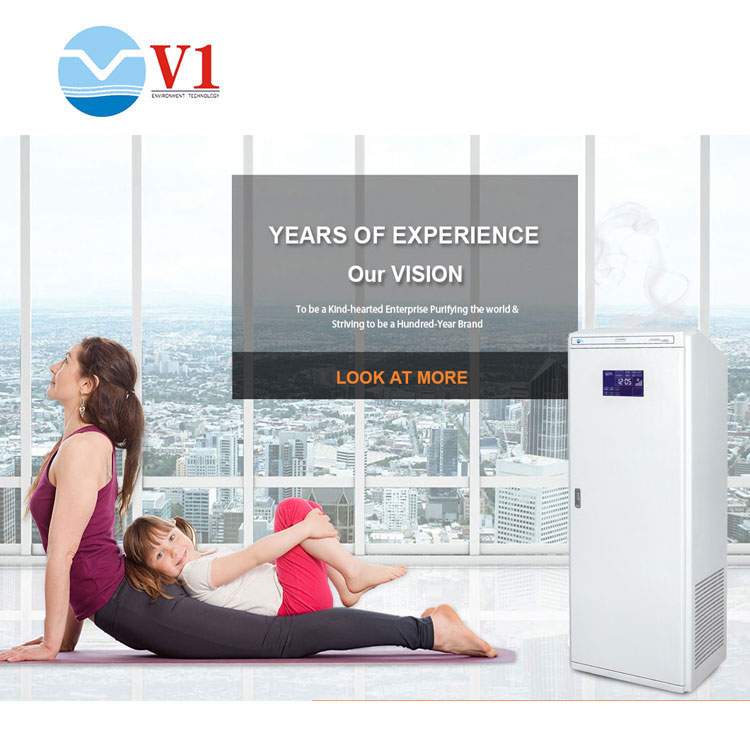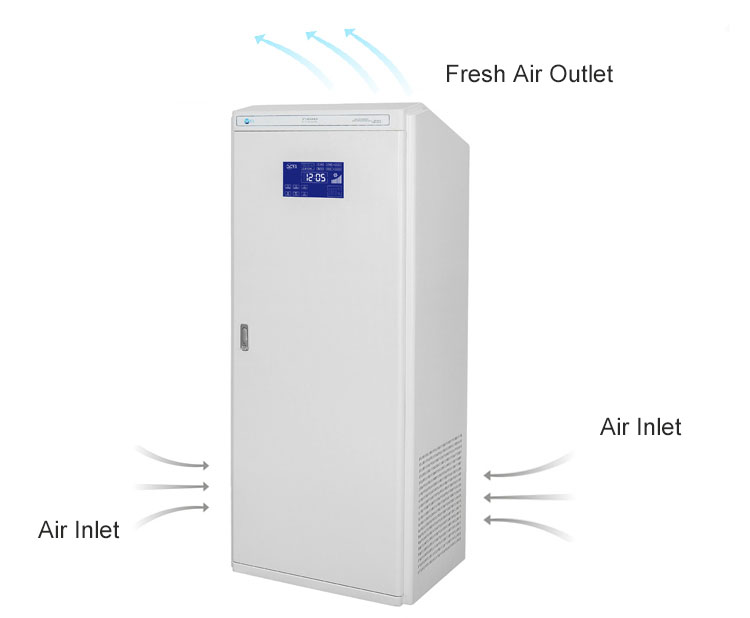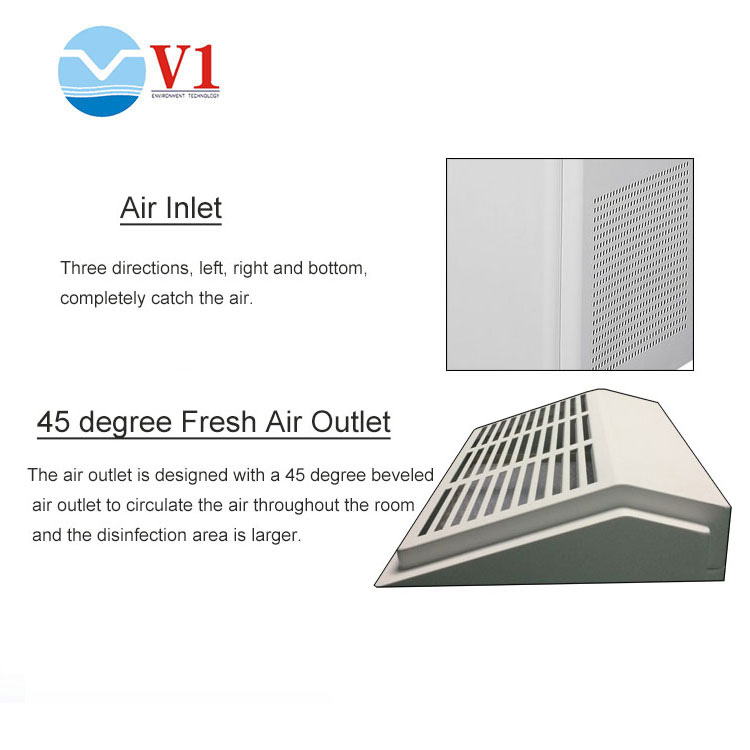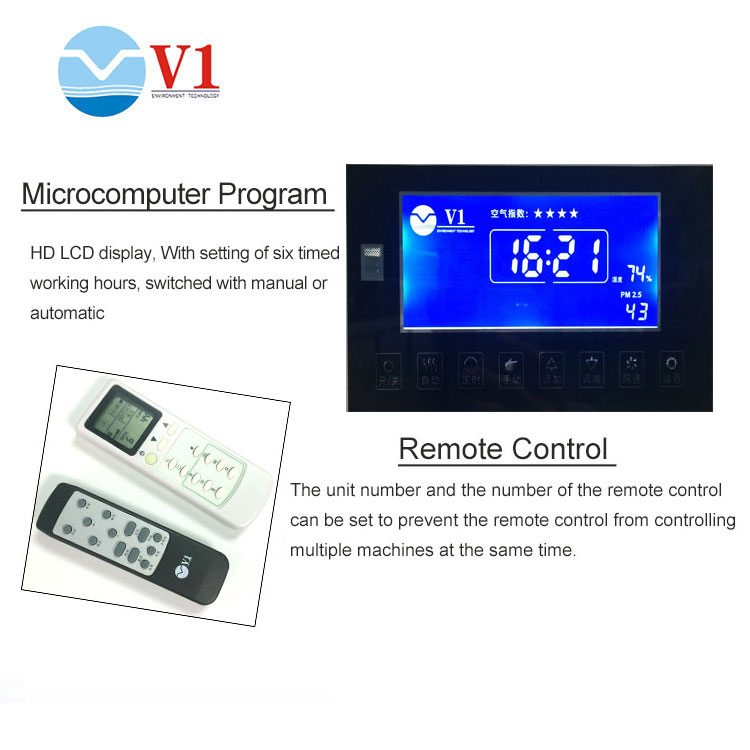 >Models Parameters:
Item

Model

VBY-G-600

VBY-G-800

VBY-G-1200

VBY-G-1500

Air circulation Max.(m3 / h)

600

800

1200

1500

Recommended room(m3)

≤45

≤60

≤80

≤100

Dimension(mm)

458*348*1080mm

545*438*1480mm

Purification Efficiency(0.5μm)

≥85

Noise[dB (A)]

≤65

UV Lamp Life(h)

≥5000

Outer UV Leakage(mw/cm2)

≤5

Ozone Concentration(mg/m³)

≤0.1

Semiconductor Ionization(KV)

±5.0~10.0

Input Power(W)

≤200

≤260

≤380

≤400

Voltage

220V 50Hz

Type

Cabinet Type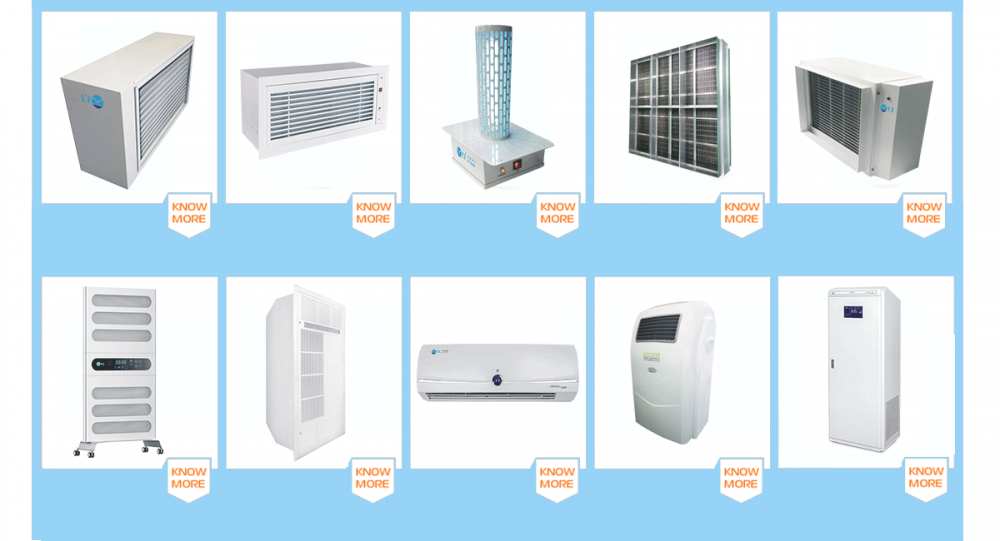 >About V1 Environmental: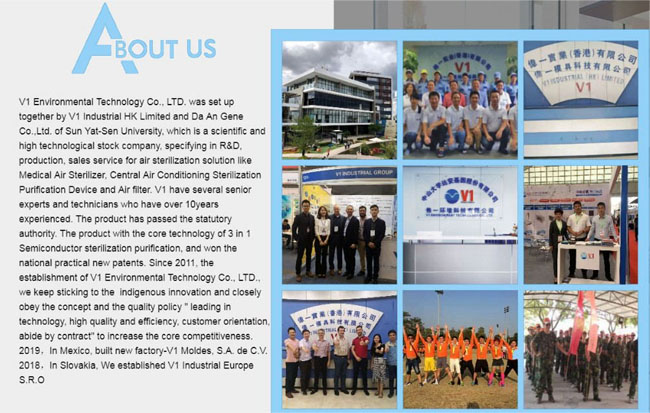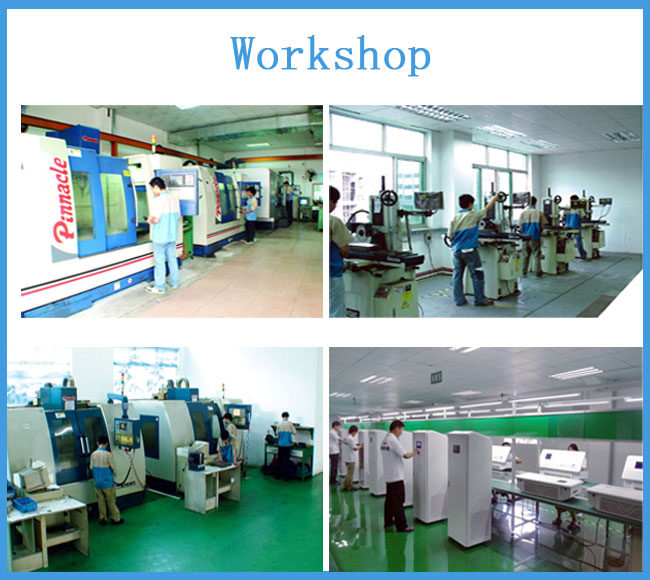 >Exhibition & Clients Visit: