Product Description
air cleaner for home uv air sterilizer
>

Is indoor air a danger?
EPA studies indicate that the air inside your room may contain up to 10 times pollution as that outside your door.
Studies also suggest that long term exposure to fine particulate matter may be associated with increased rates of chronic bronchitis, reduced lung function and increased mortality from lung cancer and heart disease.
>Test Report:
Staphylococcus albus 8032 ≥99.99%
UV Irradiance 24.7μW/cm² (1 meter)
Ozone 0.005mg/m³
>Product Description: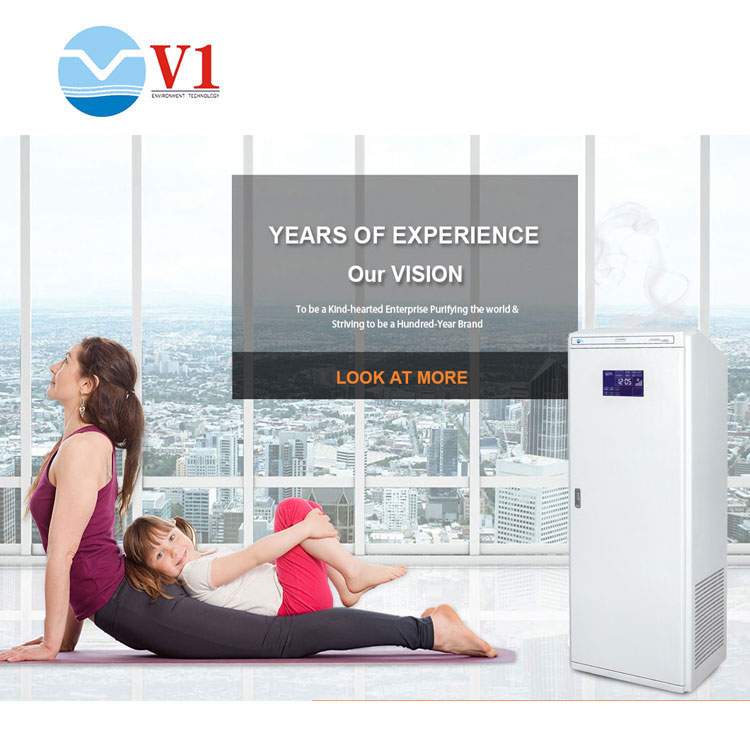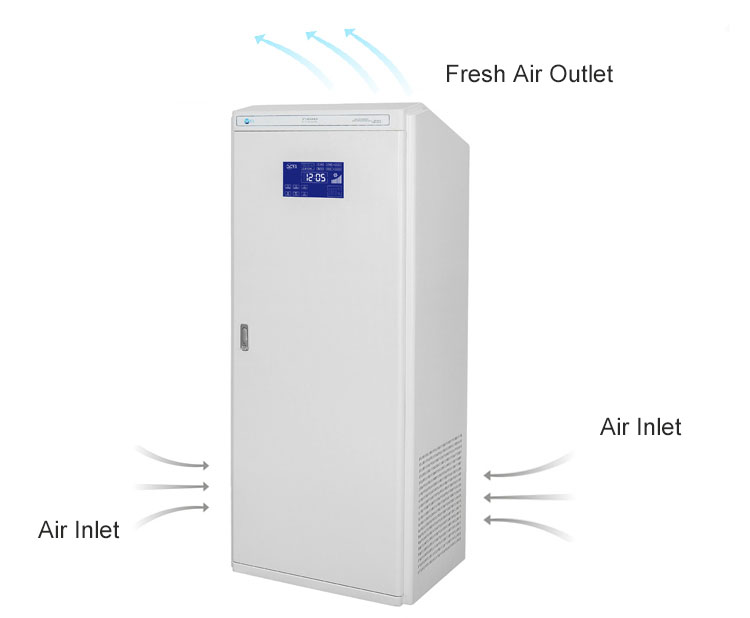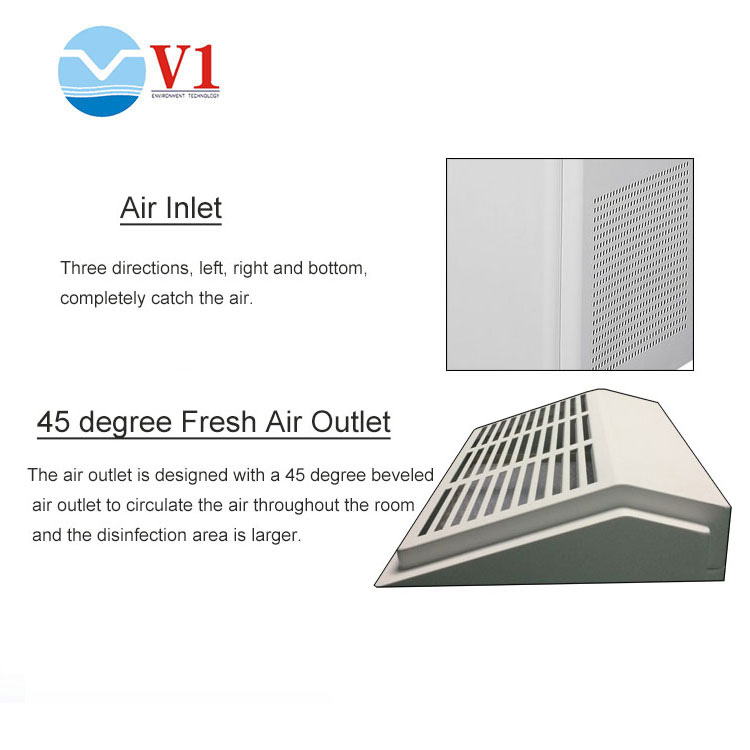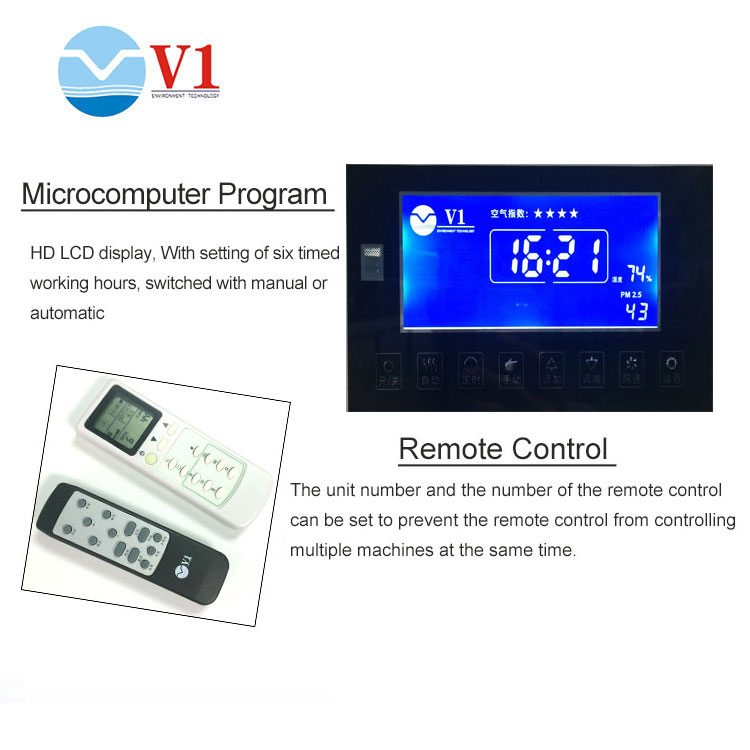 >Models Parameters:
Item

Model

VBY-G-600

VBY-G-800

VBY-G-1200

VBY-G-1500

Air circulation Max.(m3 / h)

600

800

1200

1500

Recommended room(m3)

≤45

≤60

≤80

≤100

Dimension(mm)

458*348*1080mm

545*438*1480mm

Purification Efficiency(0.5μm)

≥85

Noise[dB (A)]

≤65

UV Lamp Life(h)

≥5000

Outer UV Leakage(mw/cm2)

≤5

Ozone Concentration(mg/m³)

≤0.1

Semiconductor Ionization(KV)

±5.0~10.0

Input Power(W)

≤200

≤260

≤380

≤400

Voltage

220V 50Hz

Type

Cabinet Type
Wall-mounted Air Sterilizer
Ceiling Type Air Sterilizer
Mobile Type UV Air Sterilizer
Wall-mounted UV Air Sterilizer